They Must Be Destroyed On Sight!
2020-04
Episodes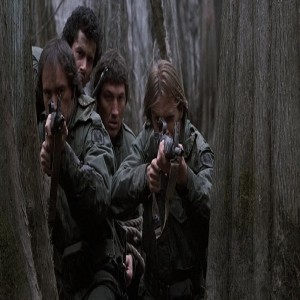 Monday Apr 27, 2020
Monday Apr 27, 2020
Lee and Daniel find themselves knee-deep in the swamps of the American deep south this week as they tackle Walter Hill's "Southern Comfort" (1981). The conversation mostly is split into two parts, where the hosts try to give the film its fair shake as both a semi-survival horror/hicksploitation mash-up film, as well as a very obvious discussion about America's sins during the Vietnam war (even if Hill denies the latter up and down). Also covered: listener comments and what the hosts have watched as of late. Come swampin' wit' us, mon amis. "Southern Comfort" IMDB  Robert Evan's Behind The Bastards Podcast's episodes on "Soldier of Fortune" magazine: Part 1Part 2 Featured Music: "Canoes Upstream" & "Theme from Southern Comfort" by Ry Cooder.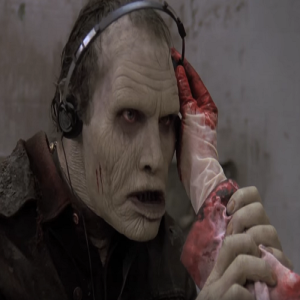 Monday Apr 20, 2020
Monday Apr 20, 2020
The podcast has made it to episode 200, and thus it goes back to cover the last film in George A. Romero's original "Dead" trilogy - the trilogy where its name and mascot originated. That's right, the hosts have decided to time travel ahead from where they currently are in their reviewing schedule, and cover 1985's "Day of the Dead". Long lost host Paul has returned! In addition to this, podcaster Ricky Morgan of The Hail Ming Power Hour, Short Bus Cinema, and a ton of other great podcasts sits in the guest host chair. Smart zombies; scenery chewing; compromised production budgets; mad scientists; predicting a pandemic crisis, and how people would actually react; who is cooking the food?; and the terrible remakes are all topics that are brought up. Listener comments are also covered. So why not waste your time in this audio monkey farm, eh, Frankenstein? "Day of the Dead" IMDB Check out Ricky's great podcasts: The Hail Ming Power HourShort Bus CinemaYou Know What's Awesome? Featured Music: "On the Beach" & "Day of the Dead" by John Harrison.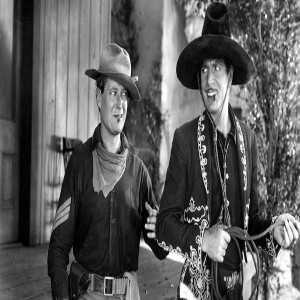 Monday Apr 06, 2020
Monday Apr 06, 2020
Lee and Daniel found themselves in the talkies by mistake this week, but that didn't stop them from watching and giving their thoughts on "In Old Arizona" (1928) & "The Virginian" (1929), which are two post-silent era pre-code Westerns with a hell of a lot in common both good and bad.Things brought up include brown-face and bad stereotypical accents; the genre tropes of love triangles and the schoolmarm taming the wild cowboy; strange tonal shifts; The Cisco Kid series that "In Old Arizona" spawned; great moments in these early films that are ignored by so-called film experts, and the value of said experts opinions; and how "The Virginian" is really just a prequel to a film we've already covered, also starring Gary Cooper. Also covered: listener comments and what Daniel has watched as of late. "In Old Arizona" IMDB  "The Virginian" IMDB  Featured Music: "My Tonia" by the Nat Shilkret Victor Orchestra; "Ta-Ra-Ra-Boom-De-Ay" by Elsa Lanchester; and "Bury Me Not on the Lone Praire" by Burl Ives.