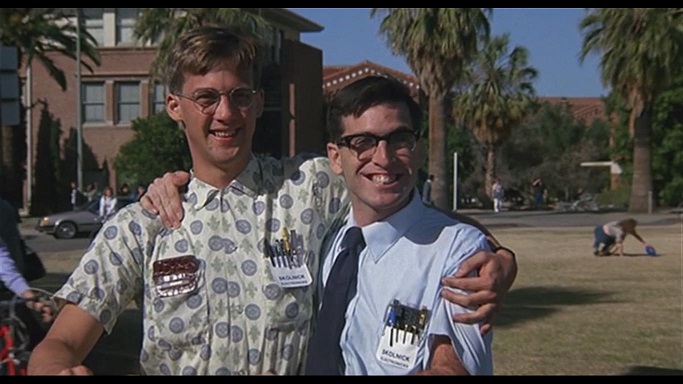 Sunday Jun 28, 2015
They Must Be Destroyed On Sight! Episode 25: "Revenge of the Nerds" (1984).
"revenge
Daniel and Lee return to finish off their sex comedy series with a fairly in-depth look at 1984's "
Revenge of the Nerds
", as well as a bit of talk about the 
1987 sequel
 and a very brief look at the aborted TV pilot and the made-for-TV sequels. Rape, racism, tits and toilet humor are all discussed this time out, as well as nerd culture in general. Also: listener comments and what we've been watching as of late, our favourite films from our Sex Comedy series and some recommendations for other sex comedies we didn't cover.
TOR.com article on "Real Genius" and "Revenge of the Nerds" 
here
.
Featured music: "Fuck Me, Ray Bradbury: by Rachel Bloom. 
See the video
.