They Must Be Destroyed On Sight!
2021-04
Episodes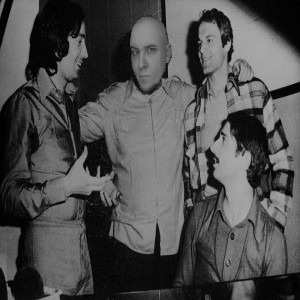 Monday Apr 26, 2021
Monday Apr 26, 2021
Lee is back with the second part of his look into the scores and soundtrack work of the prolific brothers Guido & Maurizio De Angelis, AKA: Oliver Onions. In this episode he had his work cut out for him, as the brothers seemingly worked non-stop in the mid-to-late 1970s. --Angels and Beans from "Even Angels Eat Beans" (1973)--Main Titles from "Giovannona Long-Thigh" (1973)--And Life Goes On from "The Violent Professionals" (1973)--Freedom Rainbow from "Chino" (1973)--Schoolroom Drug from "The Knock Out Cop" (1973)--(I'm) Football Crazy from "Playing the Field" (1974)--Dune Buggy from "Watch Out, We're Mad! (1974)--Una Vita a Metà & ...MMM!?! from "The Beast" (1974)--Main Titles; Goodbye My Friend & Driving All Around from "Street Law" (1974)--Appostamento & Morto Di Giornata from "Flatfoot in Hong Kong" (1975)--New Special Squad from "Violent City" (1975) Opening and closing music: Betrayal (Sorcerer Theme) from "Sorcerer" by Tangerine Dream, and My Name & The Departure from "Shanghai Joe" by Bruno Nicolai.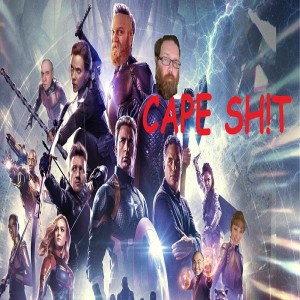 Thursday Apr 15, 2021
Thursday Apr 15, 2021
Lee, Greg, Kerry, and guest host Lady Leah talk about 2016's "Doctor Strange". Is it a good origin story? Does it matter much in the overall grand scheme of the MCU? Does it have a bad guy in it that's worth a damn? Is it okay that the Ancient One isn't Asian? All of this and more can be found in this crazy mirror dimension of an episode. "Doctor Strange" IMDB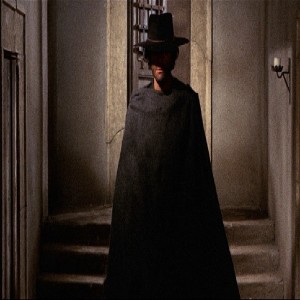 Monday Apr 12, 2021
Monday Apr 12, 2021
Lee, Paul and Leah return to take a look at the horror-infused Spaghetti Western "Django the Bastard" (1969), starring prolific Italian genre actor Anthony Steffen in the titular role of Django. The conversation revolves around the legitimacy of the unofficial Django films; how much of an effective horror film this actually is; if the Django in this film is undead or just really clever; and Leah's reaction and thoughts on watching her first pasta cowboy film, and why her mother may very well be the worst Italian for never cluing her in on their existence. The hosts also briefly talk about what they've watched as of late. "Django the Bastard" IMDB Featured Music: Excerpts from the score by Vasco Mancuso.